Search Engine Optimization
SEO
Our SEO strategies will help you to enhance organic search engine traffic, which raises the number of visits to your website each day. This immediately correlates to an increase in sales, because the more relevant individuals that visit your site, the more probable it is that you will sell to them.
Search Engine Optimization
Google keeps on changing its algorithm. What was suitable for yesterday may not work today. And we know it well.
Content Optimization
We provide any content such as blog posts, ad copies, and marketing copies with proper keyword research.
On Page Optimization
Our data analytics team do proper research and optimise the page keeping check on algorithm
SEO Consulting
Even if you have an in-house SEO team, we can help you with our 30 years of cumulative expertise to rank higher.
Data Analysis
We have experts in data analysis that make us agile in terms of deploying SEO and marketing strategies.
SEO Strategy
We take care all the expect of SEO ie On page, Off page, Backlinks and technical audits and leave no stone unturned.
On-Page Strategy
Keyword Research
Meta Tags
Website Content
Competitors Analysis
Conversion Rate Optimization
Image Optimization
Optimizing Google My Business
Link Building Strategy
High Quality Backlinks
Citation Creation
Map Listing
Directory Submission
Competitors Backlinks Acquisition
SEO Audit & Fix

Technical Errors
Broken redirects
Server errors
Missing meta tags
Indexing issues
Crawling issues
Schema markup errors
Robots.txt file errors
XML Sitemap errors
Improve Brand Credibility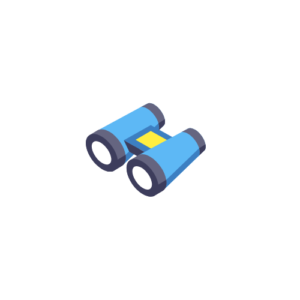 Enhance business visibilty on search engines.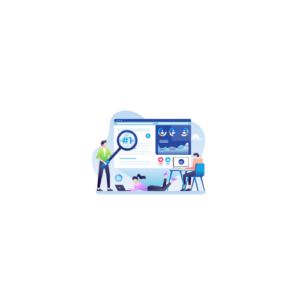 Increase organic traffic
Reduce ad spending on search engine marketing like Google Ads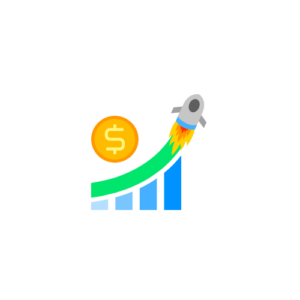 Increase authentic quality leads and boost business.
Our Strategy
We use cutting-edge artificial intelligence to improve your SEO content. Using our SEO copywriters and AI to create content related to your selected keywords, we can help you rank on the top page faster!
Ranking on #1st page

Data Analysis

Off Page SEO

On Page SEO
We Know What Works, And What Doesn't.
The natural approaches we utilise as the leading SEO agency set us apart from other digital marketing firms. When it comes to digital marketing, our strategy is to rigorously follow industry rules. Our experience comes from serving a large and diversified range of clients in a variety of sectors. Knowledge of the numerous elements that search engines analyse has enabled us to pursue a natural, progressive, and results-oriented strategy. We do not concentrate on a single component of SEO, but rather take a comprehensive approach. This enables us to determine the optimal mix for providing the most successful campaign for you.
We provide a comprehensive variety of digital marketing services to help you maximise your online potential. More visibility equals more leads and customers for your business, whether you sell to businesses or consumers.
Our organic, paid, and online services let you to reach your target consumers wherever they are on the internet.
Our SEO audit services assist you in determining what has to be addressed and the method that must be taken.
Answers to Your Questions
What is SEO?
Search Engine Optimization is the process of increasing a website's exposure on search engines by ranking it for relevant keywords and queries.
As you improve a site's position across a variety of keywords, you will see a rise in the amount of organic traffic it receives.
Do I need SEO?
Yes, your company should spend in SEO. Search engine optimization allows you to improve traffic without having to pay for each click.
When you run PPC advertising, you will be paid for each and every click that leads to your website via that channel. However, if your website ranks well in organic search results, this traffic is virtually free (at least in terms of a cost-per-click). Of course, ranking a website on the SERPs necessitates an investment in expertise and resources.
How Long Does It Take To Rank on Google?
It takes time for a website to rank organically since Google ranks relevant sites with authority.
You must work your way to the top of Google and prove that you deserve to be there.
A decent response is between six months and one year, although this is very dependent on the amount of resources you devote to your approach, the level of competition, and what others who compete for the same inquiries are doing.
How can I improve my website's authority?
The greatest strategy to increase the authority of your website is to have other authoritative websites in your sector connect to it.
Google considers the number of other websites that link back to you as the greatest indicator that your website is trustworthy. Google considers the number of backlinks you have and the trustworthiness of these websites.
Consider quality above quantity. One link from the New York Times will benefit your website's rankings far more than 50 links from fresh new blogs.
What is off page and on page SEO?
Your search engine optimization plan is split into two parts: on-page SEO and off-page SEO. Both are critical to the success of an SEO effort, but they are on opposing sides of the coin.
Off-page SEO focuses on boosting the authority of your domain through content development and earning backlinks from other websites, whereas on-page SEO focuses on optimising elements of your website that are under your control. To grasp the difference between the two, you must first understand how search engine algorithms function. Let's dissect it.
Let's Work Together!
Finally, All you need to do is to click on the submit button below and schedule a call with us. We will do a free website audit and give you the solutions.